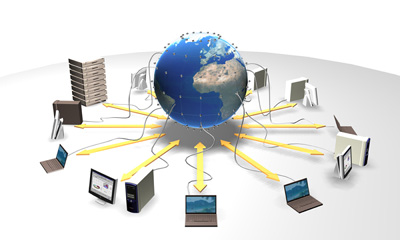 The Experimental High Energy Physics Group at UAM (hepuam) has worked in the following projects since 2002:
ATLAS Tier-2 (2005-)
A distributed Tier-2 infraestructure has been developed in Spain within a coordinated project, being the sites: IFIC (Valencia), IFAE (Barcelona) and UAM (Madrid).

Second General Meeting of the spanish Tier-2



Quattor (2003-)



- LHC Computing Grid: spanish region (2002-2005)
This has been a coordinated project signed by the following institutes: UB, USC, IFCA, CIEMAT, IFAE, IFIC and UAM to work within the international LCG collaboration.

- Some contributions done by the hepuam group:

- PC Clusters.
Open Source solutions for Installation and Management of PC
Linux Clusters: ATL-SOFT-2003-001

- Status of LCG-1 configuration in our site LCG1-UAM




- European DataGrid ( EDG (2001-2002) )

The hepuam group collaborates in the following Working Groups: Fabric Management (WP4) and TestBed (WP6).
Internal information for the group.




Comments to : jose.delpeso@uam.es